Tradewind Cycling Team Presents
Pedal to the Meadow 2013
Sunday, May 26
Start Hawai`i bicycle climbing season at the official hill race on Kaua`i!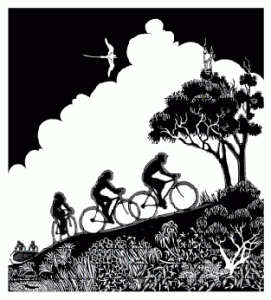 Cycle from sea-level Kekaha up to Kanaloahuluhulu Meadow in Koke`e State Park, where you and friends can enjoy the Banana Poka Round-Up festival.
Come climb over the hills and through the woods in the
fourth-annual P2M.
Check out last year's results, this year's race details, and plan to pedal to the meadow in May!