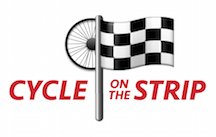 Sunday, May 27, 2018
Kauai Raceway Park, Kekaha
Noon — track opens for warm-ups
Plan on more cycling (or watching) the day after Pedal to the Meadow  at Kauai Raceway Park, the westernmost drag strip in the USA.

ALL RACERS MUST CHECK IN
Cat 4/5, women, youth — Check-in from Noon to 12:30 p.m.
Race at 1 p.m. for 30 minutes
Cat 1/2/3 — Check-in Noon to 1:15 p.m.
Race 1:45 p.m. for 30 or 45 minutes (TBD)

In 2015, we hosted the state's first bicycle drag races in partnership with Garden Isle Racing Association, using the same bracket system and timing lights as the  cars. In 2016, we used the drag strip and return road for a Criterium. It's on again this year, so don't fly off island too early… It's going to be a blast!
Sign up online when you register for the Pedal to the Meadow hill race, add this race at packet pick-up, or join at the track. Walk-in registration closes 30 minutes before each race.
Public invited to watch (free entry)– bring chairs, pop-up tents, refreshments, hats, sunscreen. No alcohol or animals. Park up by the bleachers and come on  down to the infield.
Entry Fees
:
$20 Early/Regular Entry, if received online before May 15, 2018.
 $20 Late Entry, at packet pick-up days/times. 
$25 at event.
Annual or one-day USAC license ($10) required.
Categories:
Juniors age 10-19, mixed
Men Cat 1/2/3, age 20+
Men Cat 4/5, age 20+  (this is your category if you don't have annual license.)
Women Cat 1/2/3/4/5, age 20+
(Race age is your age on 12/31/18)
Prizes
:
Prizes (cash or gift certificates) will be awarded for the race series, by race category as follows: 
1st = $30 / 2nd = $20 / Total prize list value by race = $50
Rules:  All USA Cycling Rules apply.
Mahalo to overall P2M+ 2017 sponsor OHANA SPORTS MEDICINE.
Staaaarrrrrrt yourrrrr engines!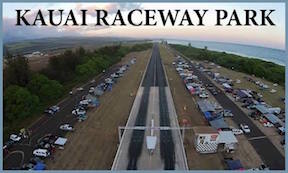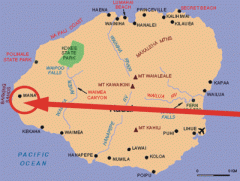 LIKE us and stay in the loop at
http://www.facebook.com/BicycleRacingKauai  &  www.facebook.com/PedaltotheMeadowKauai .
Questions? p2mKauai@gmail.com